Edwardian Silver Plate Caviar Dish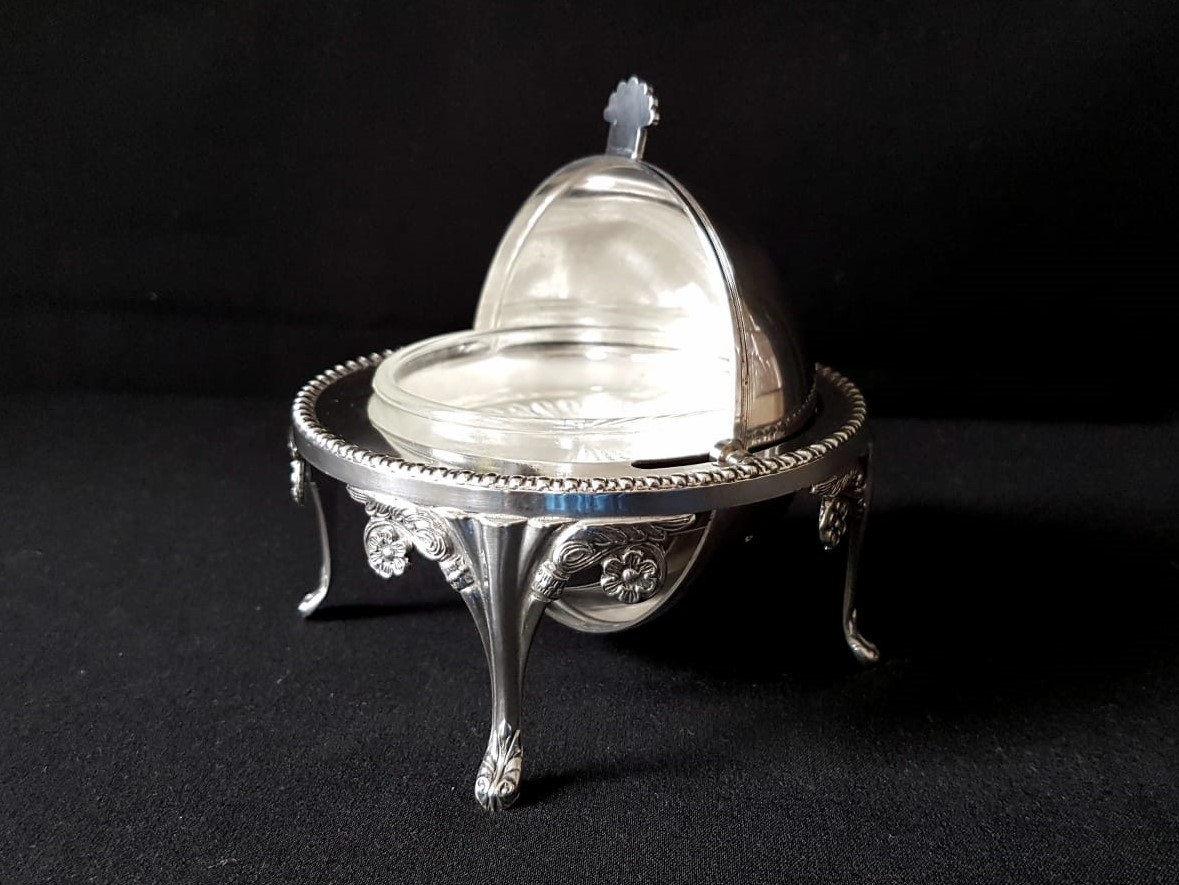 Edwardian Silver Plate Caviar Dish
MAKER: Pinder Brothers Ltd
DATE OF MANUFACTURE: 1923-1939
ORIGIN: England (Sheffield)
MATERIALS: Silver Plate, Glass
PERIOD: George V
CONDITION: Excellent
HEIGHT: 11 cm / 4 inches
WIDTH: 12 cm / 5 inches

This caviar dish is offered to you in perfect condition.

Heavily engraved on the dome's surface, the Sheffield silver plate shows no signs of wear, internally or externally. The dome with its scalloped handle, has as mechanism that is smooth and balanced, like the day it was made.

The four splayed legs are edged with a floral motif that could be an interpretation of a Tudor rose.

The glass dish is original and in perfect condition without any chip or scratches.

Today, this could be used for it its intended purpose, or of course be adapted to hold butter, jam or the like.
sold out